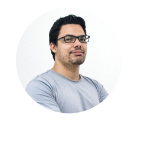 Tutor Pharaoh Jr.
2769 projects
completed
98%

success rate
About Tutor Pharaoh Jr.
Hello, my name is Pharaoh. I joined the team as a part-time writer. Besides working for the company, I work as an academic tutor in one of the nursing colleges. I have a master's degree in clinical nursing. I have written over 500 highly ranked nursing papers with this company over the past few months. I also have a niche in Psychology, Healthcare, and Sports Science. I, thus, have the prerequisite knowledge, experience, and expertise to guide you through your most traumatizing assignments. I was hoping you could hire me to assist you in your academics.
---
2015
Joined Us
5
Review Rate
2769
Completed Orders
---
Reviews (64)
Thank you so much. I have another nursing paper coming up. I would be pleased to have you work on it. I plan to order on Friday.
2022-03-09
Perfect work as always
2022-03-05
Thank you so much tutor Pharaoh
2022-01-04
You always complete my assignment ahead of the deadline. For that I'm grateful.
2022-01-01
A true genius. I can't begin to describe how elated I am to have found you. All the essays have scored A. Keep the good work.
2021-11-05
Always getting me the quality I want.
2021-10-12
The assignments were completed the way they were supposed to be. All the instructions were followed. Will be ordering again sometime next week. I recommended a classmate to you as well.
2021-05-26
The fastest writer I have ever collaborated with. He just submitted my assignment six hours after I ordered. I'm more than pleased. Thank you so much.
2021-09-08
The essay was the absolute delight of my day. Thank you so much for everything
2021-08-18
Hello, Just wanted to thank you again and tell you that I got 98 for the paper. I can't thank you enough for your help! You're amazing!
2021-08-09
You also get:
Any-style formatting
Free title&bibliography pages
Unlimited revision guarantee
24/7 phone&chat support