Cheap Psychology Capstone Writing Help for Graduate School
Capstone project writing is our business. Connect with a ghostwriter you'd be proud to work with today.
Where Reliability and Talent Combine
A capstone project is a long paper that needs time for research and writing. Most of our clients search for where to buy capstone project for psychology because they are either employed or running a family while attending college. It is hard for such individuals to find the time to sit down and craft a 20-page paper within a short deadline. Our researchers are tried every day and always remain reliable to the core. We sell reliability and quality. We are responsible for the timely delivery of projects to our clients. Nothing beat the peace of mind, knowing too well that your capstone project will be delivered on time and in the best quality possible. We are here to make your college life less usual. Hire one of our researchers today and you might keep coming back for more. Theprofessorshelp capstone project writing service is made for you!
Why Our Capstone Help Service Stands Out
Timely submission
Client-writer direct chat
Original papers from module material
Perfect Writer matching based on subject selection
Only American graduate researchers
How to Buy Psychology Capstone Project Paper
If you had all the time to order and face countless revisions, you would write it yourself, wouldn't you? Our psychology capstone writing help exists to save you time. Our drafts meet education standards thereby eliminating unnecessary revisions. Below we present our simplified ordering process. While filling out the order form, please remember to attach the module material and any other documents that may aid the researcher to write an outstanding paper.
Fill In the Order Form
Provide relevant information and reading material (if available).



Writer Matching
Our system will automatically match you to two tutors in your area of specialization. Select one and proceed to the next step.
Check out
Pay for the order and have the project started right away.




Download Solutions
Get notified by email once the solution is submitted. Log in to your account and download the completed discussion and a free plagiarism report.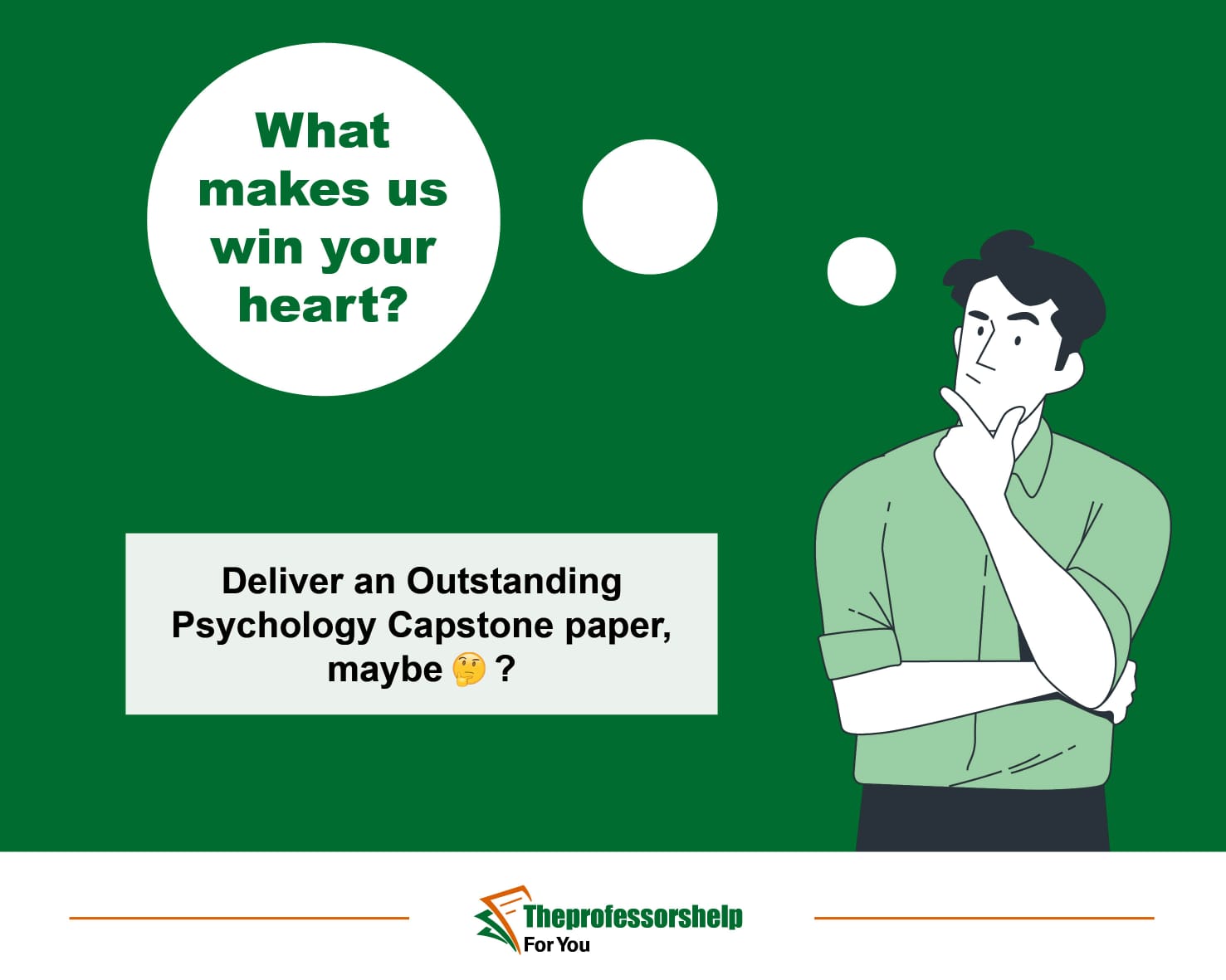 How to Write the Best Psychology Capstone Project
Everything is theoretically impossible until it is done. Yes, you can learn how to write psychology capstone papers standing on our essay professors' shoulders. Our system is designed to present two Psychology graduate majors to assist you to write a winning project. Select one to proceed with the order. They say you can't buy loyalty. But service delivery is about loyalty. We are an essay service raved by many because we are loyal to our clients, not because of the money but because our vision and mission demand so. Theprofessorshelp, under the able leadership of Andrew Goodyear, has always provided incredible services to clients. Andrew always puts client and writer needs above his own. When you show up at 3 AM with an urgent order, the team will be here to take your order and have it started right away. Theprofessorshelp is the essay service that makes you want to come back for more. Grab the opportunity to work with an essay professor for your capstone project today.
Customers' voice
Feedback to Essay Professors for Capstone Project Writing
We offer you a shoulder to lean on, to taste the extraordinary experience in a way you have only imagined it could be. I assure you there is no hyperbole here. Once you order, you will be able to drop reviews for your preferred writer for clients like yourself to view and make a decision off of them.
Popular Psychology Capstone Project Topics
1. Mental health among elderly patients
A significant percentage of elderly people suffer from mental illnesses that arise from social issues, physical illnesses, or diseases involving the nervous system. Sadly, this population is underrepresented in both research and interventions. In homes for the elderly, most interventions are directed toward social and physical well-being, but little is done to improve the mental health of these people. Thus, geriatric psychology is an evolving area where psychologists are dedicating their time to investigating the prevalence of various mental illnesses among the elderly population and studying the psychotherapeutic interventions that will have optimal benefits to the patients.
2. COVID-19 and mental health among paramedics
During its peak, COVID-19 took a toll on the mental health of various population segments like healthcare workers, businesspeople, and law enforcement. In the healthcare setting, any illness that presented with respiratory symptoms was assumed to be COVID-19 until the patient was tested. Among the paramedics, a call to collect a patient from a residential area or move a patient from one facility to another was a daunting task. These activities created burnout, precipitated stress, and resulted in post- traumatic stress disorder. When the prevalence of the disease subsided, the number of positive cases dropped, but the trauma from past experiences still calls for caution when handling a case with symptoms associated with COVID-19. It is, therefore, useful to investigate whether paramedics suffer from the same mental health issues as they did during the first and second waves of the pandemic.
3. Hate speech and major depressive disorder
Racism and sexism are two issues that have plagued human society in modern times. The constitution calls for racial justice and equality, although these vices are still encountered by the affected groups. Negative racial and sexual comments have negative impacts on the mental health of minority groups, and it is the duty of psychology researchers to determine the relationship between hate speech and a common mental disorder, that is MDD. A strong positive relationship will help to create a platform for the discussion of the seriousness of hate speech against racial and sexual minorities.
4. Media and body image
Body image issues among young women has hit the news headline for a long time. Women have developed eating disorders while struggling to attain the ideal body image as displayed in the media. Social media has especially caused women to develop dissatisfaction with how they look as they live to envy the celebrities and socialites that post on this platform. As women struggle with diet to achieve the ideal body shape, they lose focus on the things that matter, including mental health. The frustration that comes from the mismatch between the efforts and the outcomes adds to the frustrations and exacerbates the mental illnesses among the affected people. Thus, a curious researcher will seek to establish an individual's personality and tendency to develop mental illness from body image issues.
5. Video games and teenage aggressive behaviors
Aggressive behavior is a human characteristic that has created interest among psychologists. This interest in profounded by the hypothesis that this behavior comes from environmental exposure, genetics, or a combination of the two. A study of aggressive behavior among children exposed to violent video games is one way of getting to the bottom of this matter as researchers look at the patterns of exposure and the expression of aggressive behavior.
Our Best Capstone Project Writers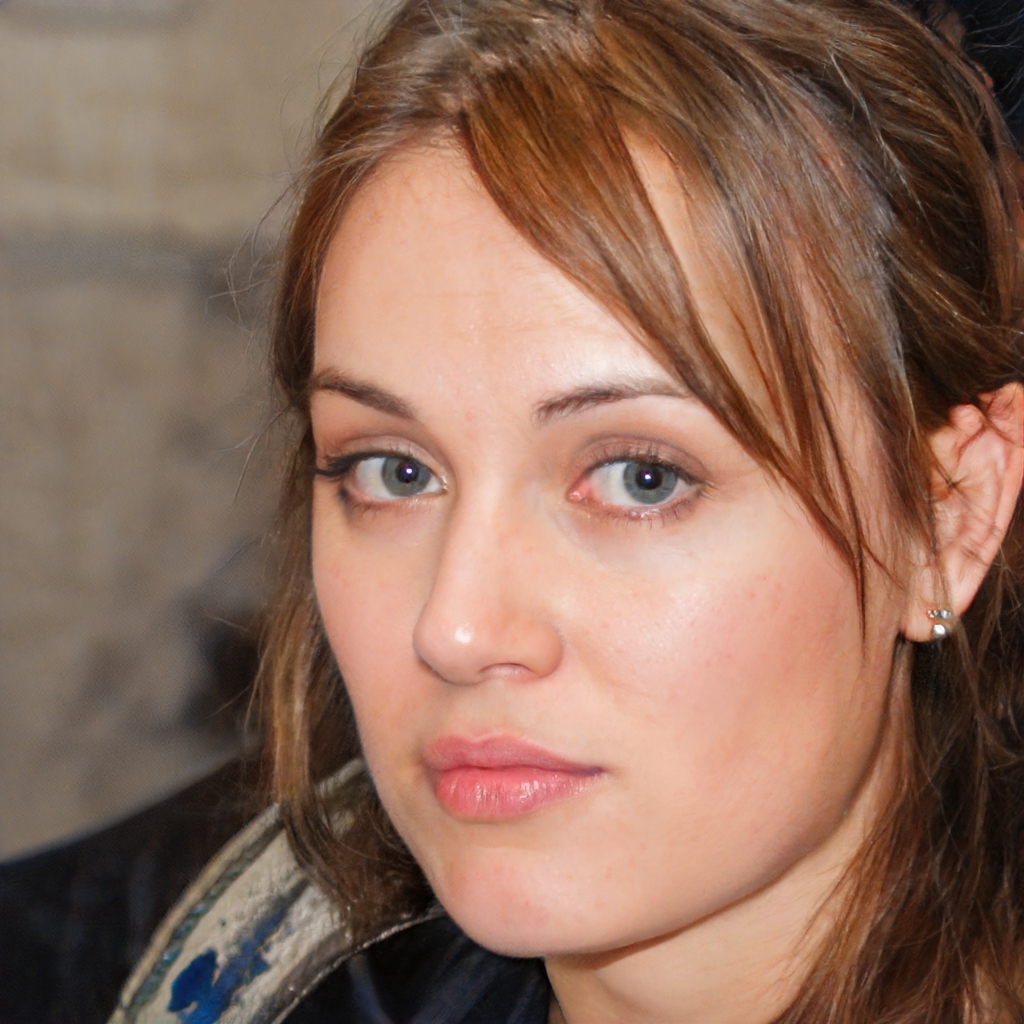 Tutor Kelly Anne
Major: English
Others: Creative writing, Ethics, Linguistics, Literature
1183 Papers Written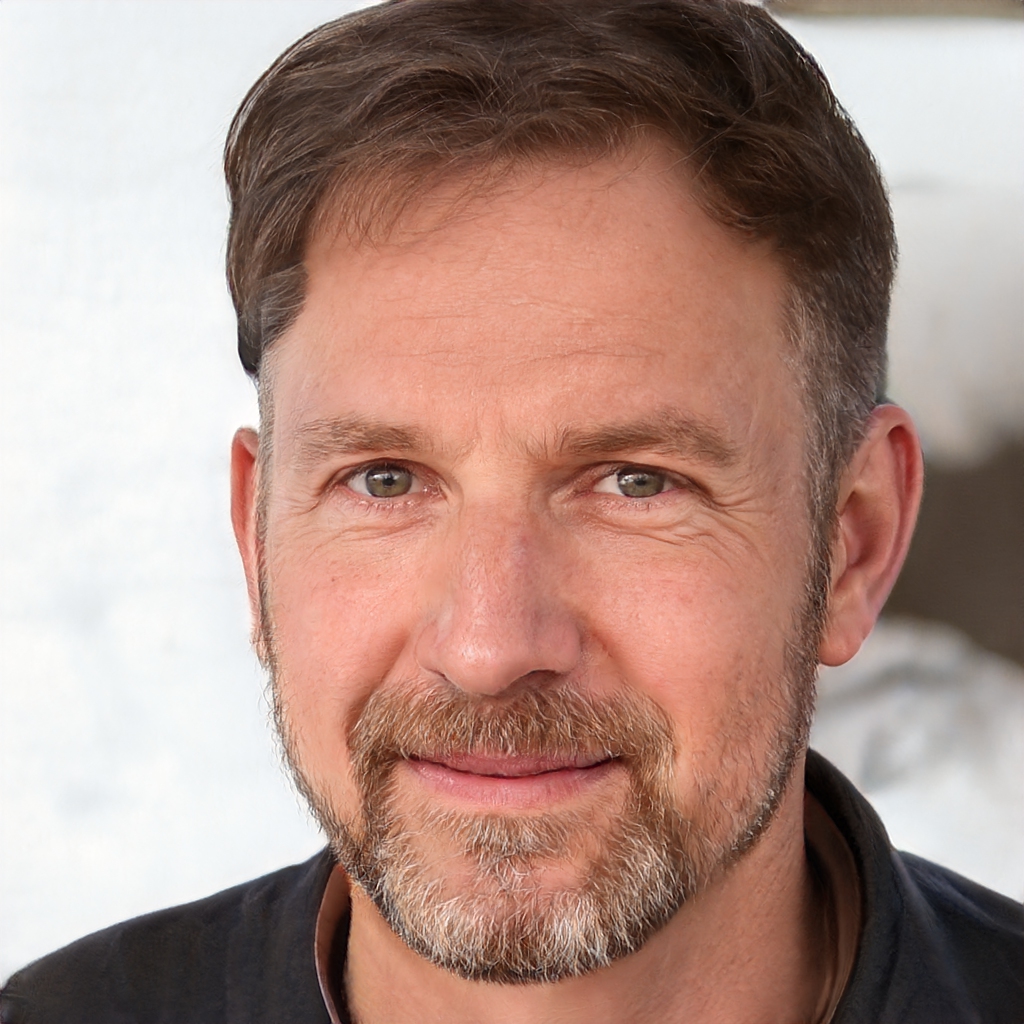 Peter Perfect
Major: History
Others: English, African-American Studies, International and Public Relations
316 Papers Written

Academic Shredder
Major: African-American Studies
Others: English, History, Marketing, Tourism
139 Papers Written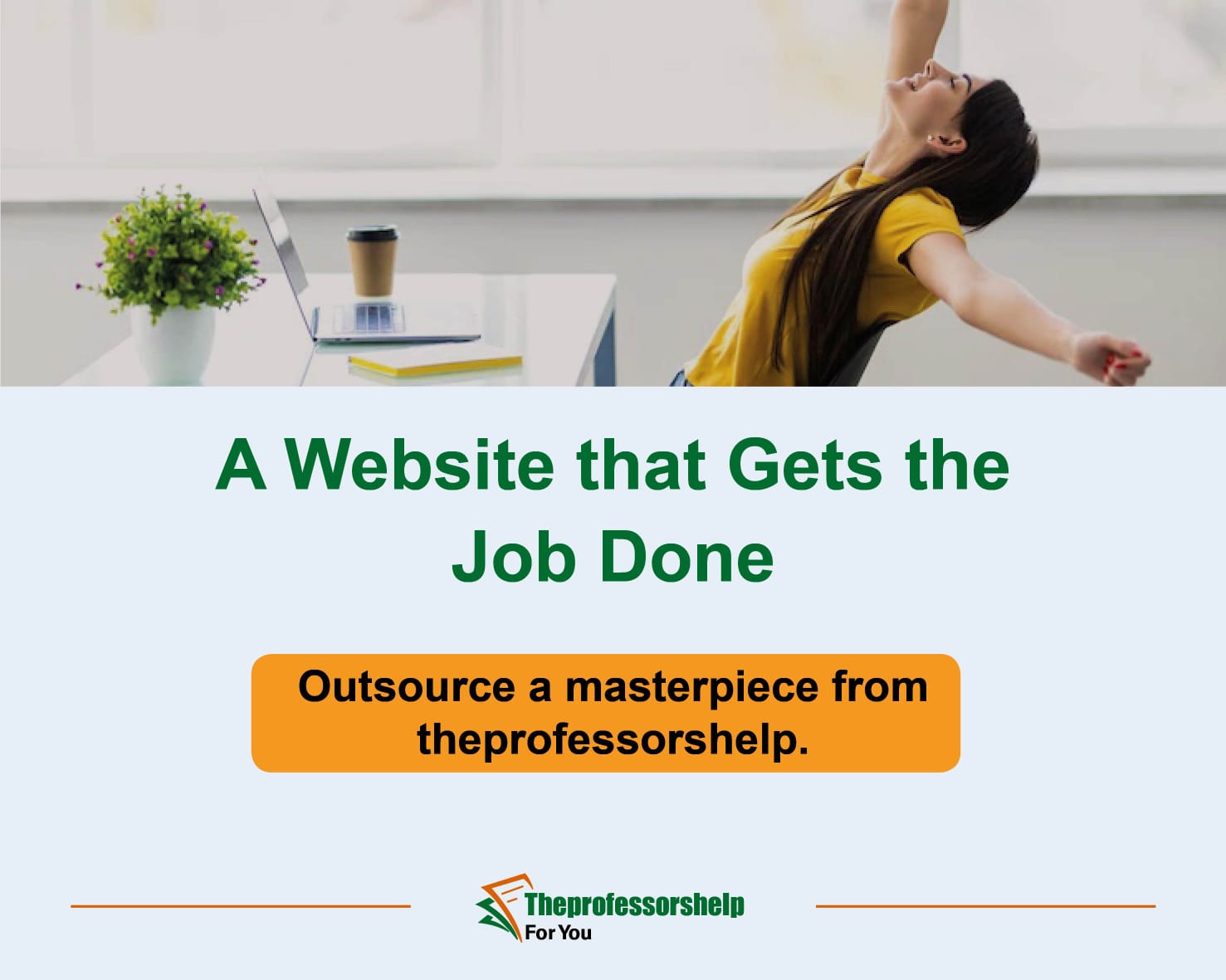 Capstone Project Rewriting Service for You
Your paper is getting a more detailed upgrade. Our rewriting service covers capstone projects for all subjects including psychology. It is no secret that Dr. Carol and Dr. Rogue are our best Psychology researchers. The extensive experience of the two individuals cannot be assumed. All you need to do is provide them with the paper you have written and the original instructions and wait for a masterpiece. While we charge our clients slightly below our able competitors, if pleased with the writing, you are at liberty to tip your writer whatever amount pleases you. All the funds are transferred to the writer. In return, we gain allegiance and a returning client from the confidence you earned in our tipped essay professor. Assign our experts a capstone project that is causing you sleepless nights today. No one deserves an unsettled mind when you have all the help a fingertip away.
Stay Anonymous with Theprofessorshelp Capstone Writing Service
One of the questions we get from our clients is if their identity is disclosed working with our researchers. Being a ghostwriting service, our identity or your identity doesn't matter. What matters is our plan to get you the best Psychology capstone project for any topic and you providing the required material and paying for the service. We have put in place measures to ensure that both your identity and or identity remain private. For instance, we only use PayPal, Mastercard, and Visa to accept payment. These are highly encrypted payment gateways that neither share credit information with third parties nor are vulnerable to hackers. Besides, your name (which we do not need) or email (needed to enable service delivery) does not appear on the website. You are safe.