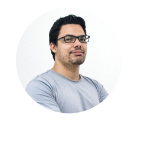 Tutor Pharaoh Jr.
2826 projects
completed
98%

success rate
About Tutor Pharaoh Jr.
Hello, my name is Pharaoh. I joined the team as a part-time writer. Besides working for the company, I work as an academic tutor in one of the nursing colleges. I have a master's degree in clinical nursing. I have written over 500 highly ranked nursing papers with this company over the past few months. I also have a niche in Psychology, Healthcare, and Sports Science. I, thus, have the prerequisite knowledge, experience, and expertise to guide you through your most traumatizing assignments. I was hoping you could hire me to assist you in your academics.
---
2015
Joined Us
5
Review Rate
2826
Completed Orders
---
Reviews (67)
will use you throughout my academic life
2020-03-03
great work, thanks alot
2020-02-19
Pharaoh did an excellent job on my paper. I fully recommend him.
2020-02-10
Very thorough and complete paper. Super cooperative writer. Will definitely hire them again!
2020-02-06
Exceptional work. Thanks for such a perfect paper!
2020-01-29
You also get:
Any-style formatting
Free title&bibliography pages
Unlimited revision guarantee
24/7 phone&chat support