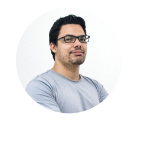 Tutor Pharaoh Jr.
2852 projects
completed
100%

success rate
About Tutor Pharaoh Jr.
Hello, my name is Pharaoh. I joined the team as a part-time writer. Besides working for the company, I work as an academic tutor at one of the nursing colleges. I have a master's degree in clinical nursing. I have written over 2000 highly-ranked nursing and healthcare papers with this company over the past few months. I also have a niche in Psychology, Healthcare, and Sports Science. I, thus, have the prerequisite knowledge, experience, and expertise to guide you through your most traumatizing assignments.
Specialization
I will comfortably write your nursing rapid review (really good with inclusion/exclusion criteria).

I will write any nursing assignments/projects including dissertations and capstone papers.

An expert in Sports Science and any healthcare-related fields.

Feel free to hire me or reach out for a quote based on project specifications.
---
2015
Joined Us
5
Review Rate
2852
Completed Orders
---
Reviews (70)
thanks for doing it within a short time
2020-11-30
with the short notice you did the best
2020-10-26
insane!! got 100% on this wooow
2020-09-16
got it! thankyou dude
2020-08-31
On this , am grateful, passed
2020-08-24
Any-style formatting
Free title&bibliography pages
Unlimited revision guarantee
24/7 phone&chat support
Softwares & Response Time
---
Microsoft office Excel
SPSS
Microsoft Office Word
3 minutes response time.