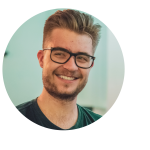 Dr. Watkins
1309 projects
completed
98%

success rate
About Dr. Watkins
Hello dear friend. I am Dr. Watkins, ready to be of service to you. I am a passionately committed Business major who delivers excellent essays in Business related fields such as Management, Marketing, and general business essays. You may also hire me for business dissertation writing. I am honest and follow the instructions as given for a particular assignment. Expect the best grades when you choose to work with me.
---
2016
Joined Us
5
Review Rate
1309
Completed Orders
---
Reviews (60)
Our scores have been great always. Thank you so much
2021-09-16
Excellent research proposal. I am really pleased with the draft. We will resume once I get approval from my professor.
2021-08-21
Excellent! Thank you for your help.I hope to work with you soon enough.
2021-08-05
I couldn't ask for more.I will definitely recommend you.
2021-07-28
I have been working with you for some months now and you always deliver.Thank you.
2021-07-19
The term paper was submitted on time,you followed the rubric and above all your support was awesome.
2021-07-08
I just got feedback and I'm so happy. Thank you. Definitely using your help in a week time.
2021-06-25
The business plan is great. I'm referring you to my friends.
2021-06-17
Great paper. Coming back soon.
2021-06-10
I was referred to you and I'm happy working with you. Thank you.
2021-06-02
You also get:
Any-style formatting
Free title&bibliography pages
Unlimited revision guarantee
24/7 phone&chat support